3

Secure : Browse Only Website

Police Checked

PestFreeUK.com is hosted under my personal catch all internet domain host that I have called eson.biz (the best there is?)

>> We are also Weed Free UK . com - Have a look <<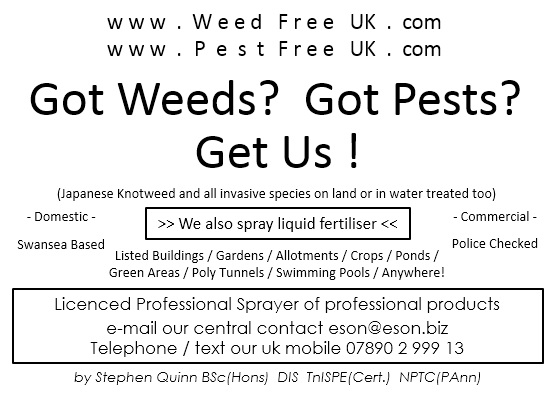 (a real UK scientist - we actually legally treat all invasive species too)
My Unique Professional Certificate Numbers are 76727n and 77323n and 79501n : I am Police Checked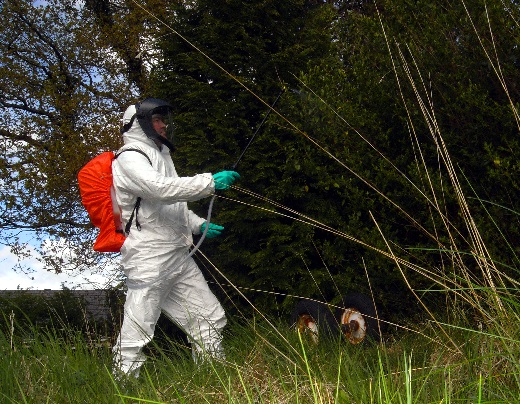 " Spraying bugs who infested a bush, eradicating just the bugs and nothing else "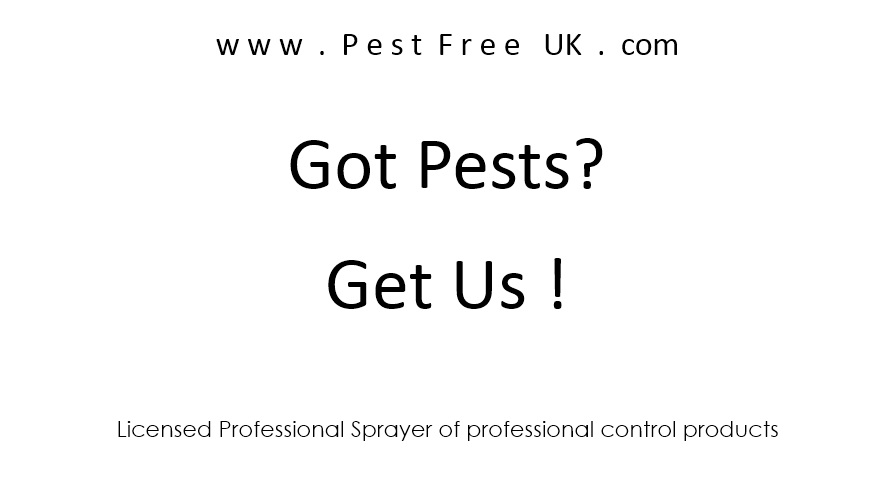 On one of the many (expensive) training course's attended to become a licenced professional sprayer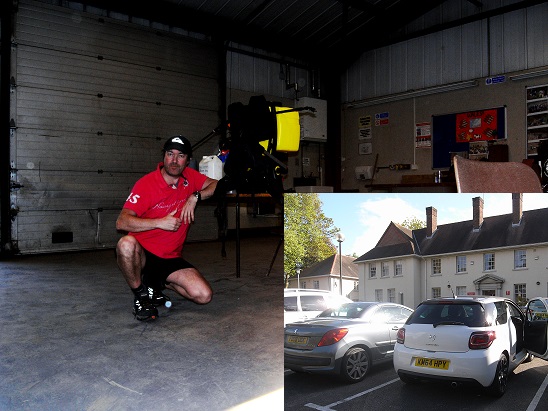 PA6AW in USK crop mod.jpg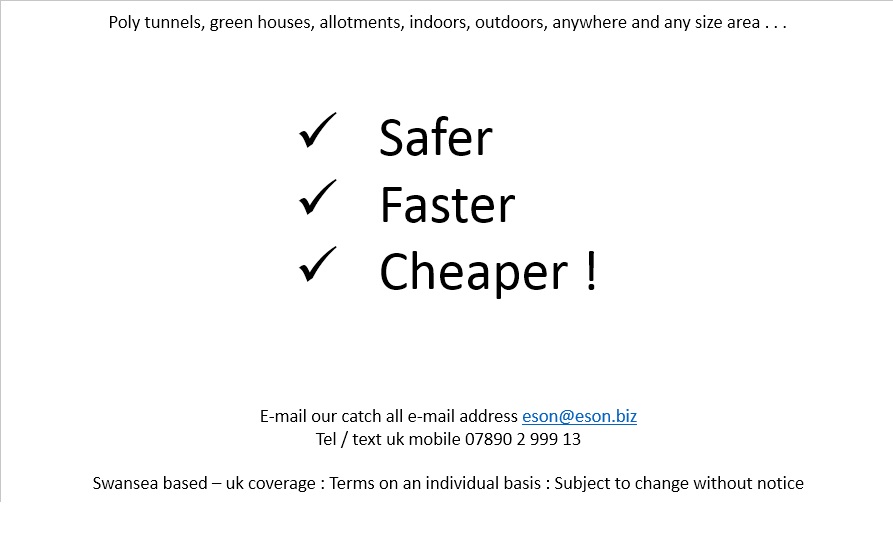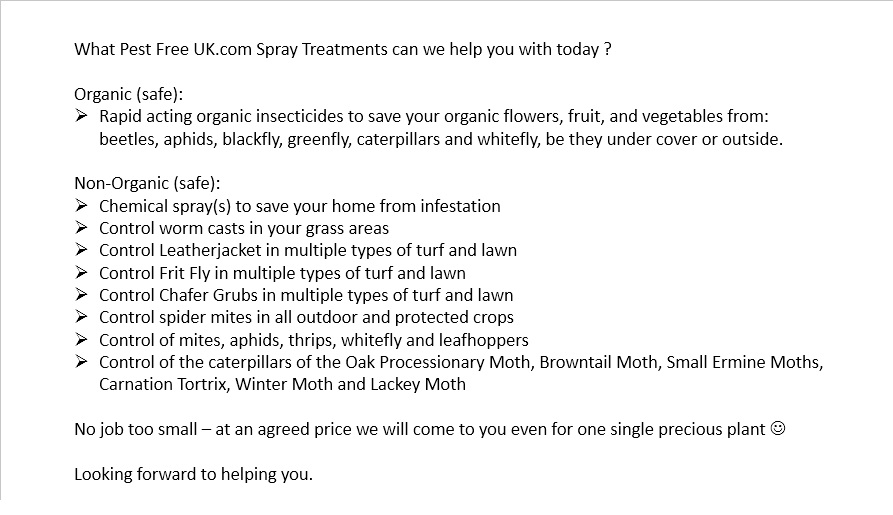 ALSO we support the LEAF initiative just like: The Crown Estate, Unilever, Woodland Trust, BASF chemicals, Bayer Crop Science, Crop Protection Association,
DOW, Environment Agency, NFU, National Grid, RSPB and more - As committed as the big boys we promise we won't pass any of this, our 'blue-sky' cost, on to you.
Experienced Professional, Professionally Trained, Officially Examined, Government Certified – Insured
(We can spray fertilisers for you too don't forget !)
Pest Free UK . com
Working 365 (Yup, even through the winter) to give you Pest Free satisfaction
CONTACT US: Telephone / Text on uk mobile 07890 2 999 13
CONTACT US: e-mail our catch all web name eson@eson.biz
As we work all year round a Pest Free Christmas is as possible as a Pest Free summer!
We can treat unwanted garden plants and all other areas imaginable
AND we are licensed to spray weed kilers too, clearing your plants and property of weeds
Big or small infestations, big or small areas - all surfaces. From one-off's up to our preferred continual elite maintenance
Tel / Text uk mobile 07890 2 999 13
Bio-Scope.co.uk ® property maintenance specialising in flora, bacteria, virus, protozoa and spore eradication
Poolaid.co.uk ® Qualified swimming pool maintenance (ISPE examined and certified)
For clarity, all expectations, work and costs are pre-agreed, documented via a
single sheet customer agreement form and signed and held by both you and us
Residential and / or commercial property
[*+ minimum fee :: Terms on an individual basis :: Reduced rates for continual maintenance]
As an examined, qualified and insured swimming pool maintenance tech'
superb flora and fauna control expertise in any pool/non pool area is now available to you.
" Rekindle the fire of the love you once harboured for the dream you are now living. "
Do not be put off . . .
All Weed/Moss/Mould/Pest websites are simply hosted under our full collective expertise domain name . . .
www.eson.biz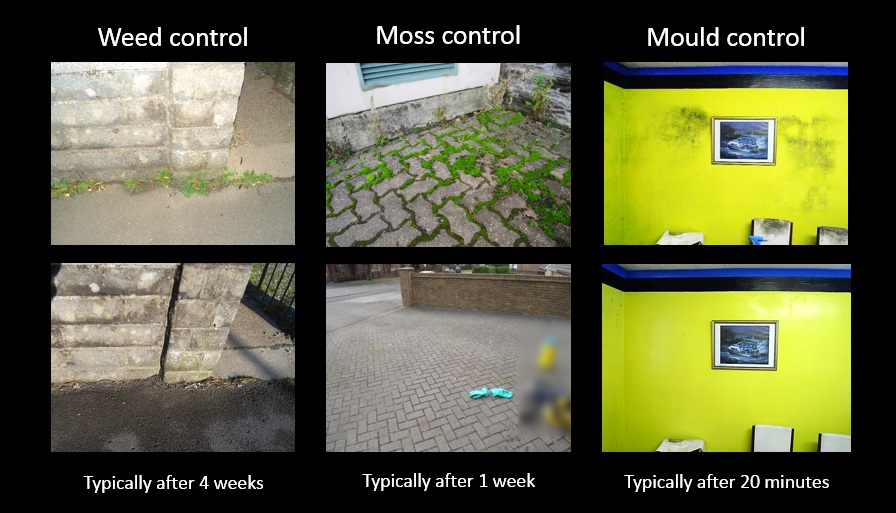 errors and omissions excepted : Subject to change without notice : Welsh law applies in Wales, English law applies in England
Pest Free UK.com may also utilise Poolaid.co.uk® Swimming Pool Maintenance
by Stephen Quinn TnISPE(Cert.) BSc(hons.)Applied Physics DIS PAnn